Lacquer Polish Making Machine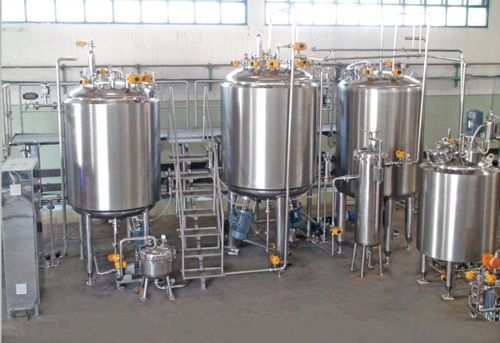 Lacquer Polish Making Machine
Product Description
Lacquer Polish Making Machine
Characteristics:
New structure using new super shearing structure, new stator and rotor coordination, radial and axial double-sided shearing technology, more comprehensive and thorough of shearing dispersion effects.
New flow field the lower rotor and the upper axial assisted impeller powerful suction, injection along the stator circumferential and axial, more obvious mixing effects of materials in the whole container and more comprehensive recycling.
More Durable using spindle protection sleeve technology, spindle security against wearing in the case of high-speed operation, solveing the issue of spindle wearing by the greatest extent.
More Stable shaft support auxiliary, increasing the number of stiffening ring at the central position of auxiliary supporting bar, minimizing the impact of spindle vibration under high speed operation to ensure the equipment long-term stable operation.
More Efficient having the upper, lower, upper & lower suction three new models, selecting optimal structural model according to material properties and processing demands, more efficient and energy saving.
Process application
Soluble (or miscible materials) solid and liquid in accelerated dissolution.
Immiscible solid-liquid suspensions in ultra fine dispersion and mixing.
Immiscible liquid-liquid phase solution in inclusive micro-emulsion.
Nanomaterial aggregates in strong deploymerization and superfine dispersion.
High-viscosity material powder-liquid in overall mixing and superfine dispersion.
Particles and fat balls in solution in superfine shattering and homogenizing.
Animal and plant tissues in superfine shattering processing.